Overview
Over the last few years with Hot Paper Lantern, I have consulted with Facebook. My responsibilities have included assisting in both public-facing projects and internal initiatives for the comms and marketing teams around the world. Although I am not at liberty to discuss the details of some of these projects, I have strategized and worked on interactive projects revolving around the 2019-2020 Inc brand, the global newsrooms and various communications and marketing campaigns. Below are some highlights from some past projects.
Roles: Creative Strategist and Interactive Dev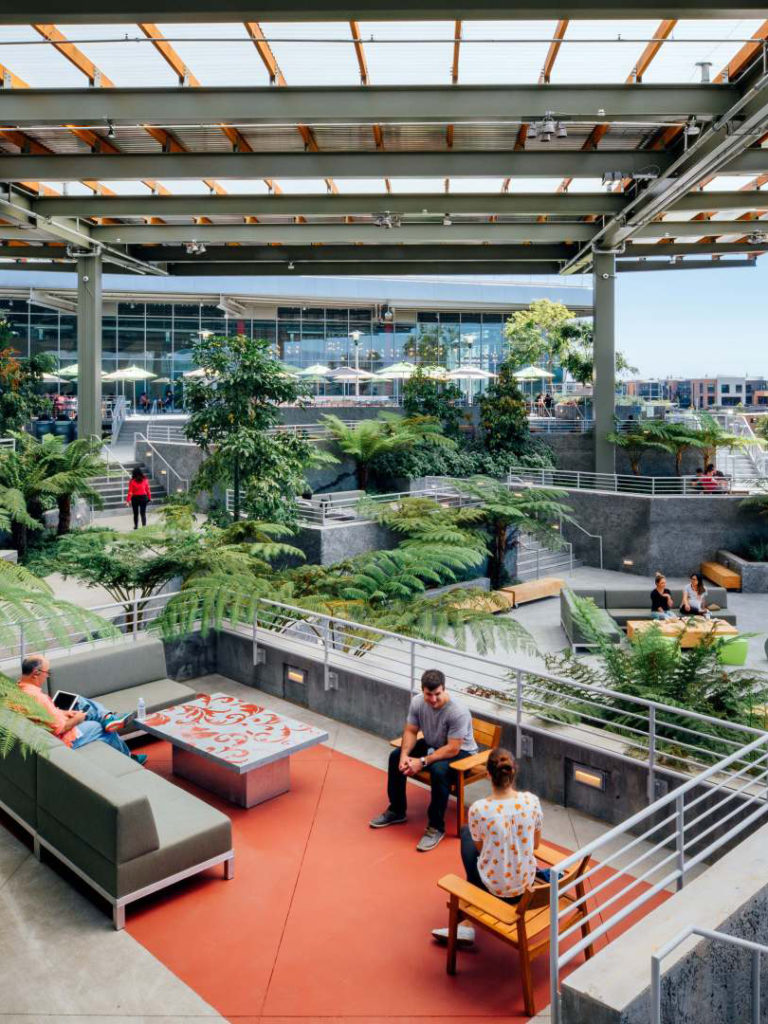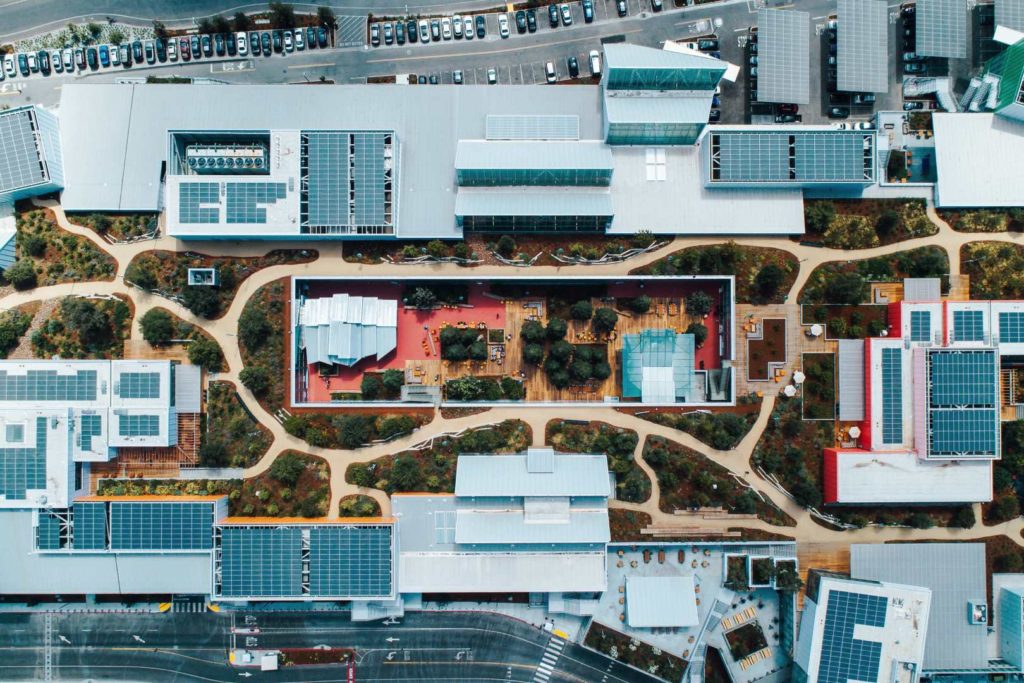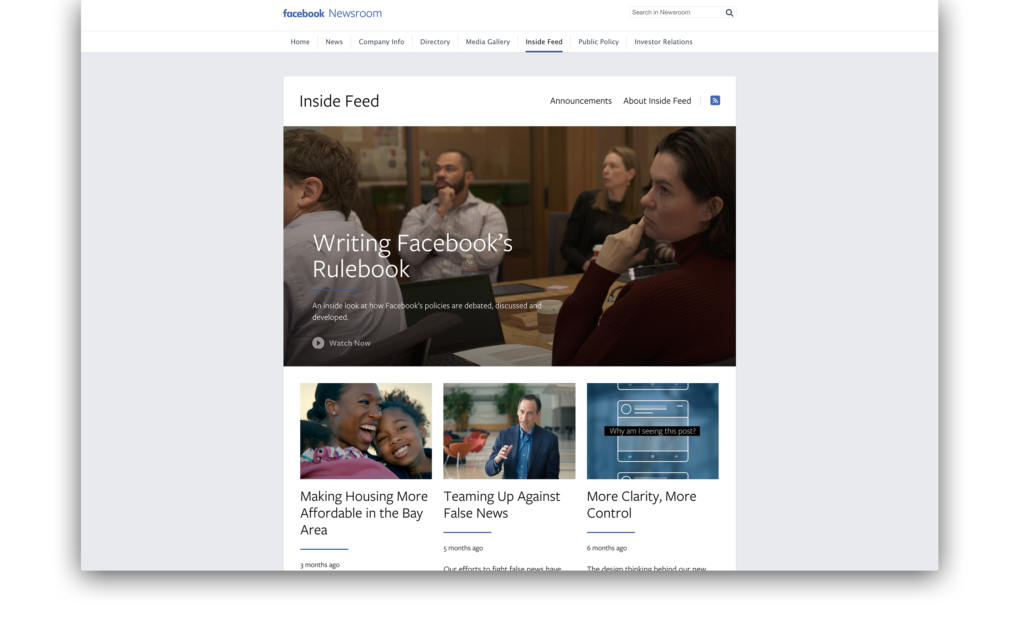 Inside Feed
Starting in 2016, I began working with Facebook on what was an unnamed initiative, later to be called Inside Feed. The work began with a goal of education, focused on providing clarity and demystifying News Feed. At the time, Facebook's Newsroom possessed a category of content entitled, News Feed FYI. We were charged with identifying means of visualizing content differently and developing a "container" (so to speak) that would give that content a home.
Through many months of design and prototype reviews, in 2017 we deployed a new category of content and digital experience on newsroom.fb.com, called Inside Feed.
Newsroom
From our success with Inside Feed, we continued our work with Facebook by providing ongoing updates and enhancements to their corporate newsroom. The types of requests and updates we would make spanned from designing quick prototypes to obtain proof of concept, to extending the template structure we created for Inside Feed to other categories of content and initiatives. We continued providing design, dev and analytics support throughout all individual projects from this point forward.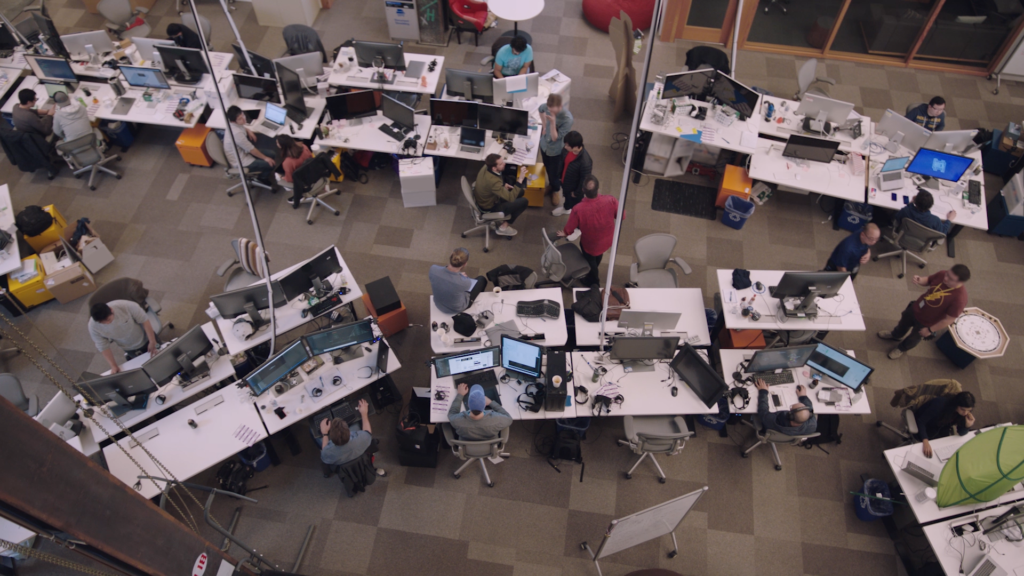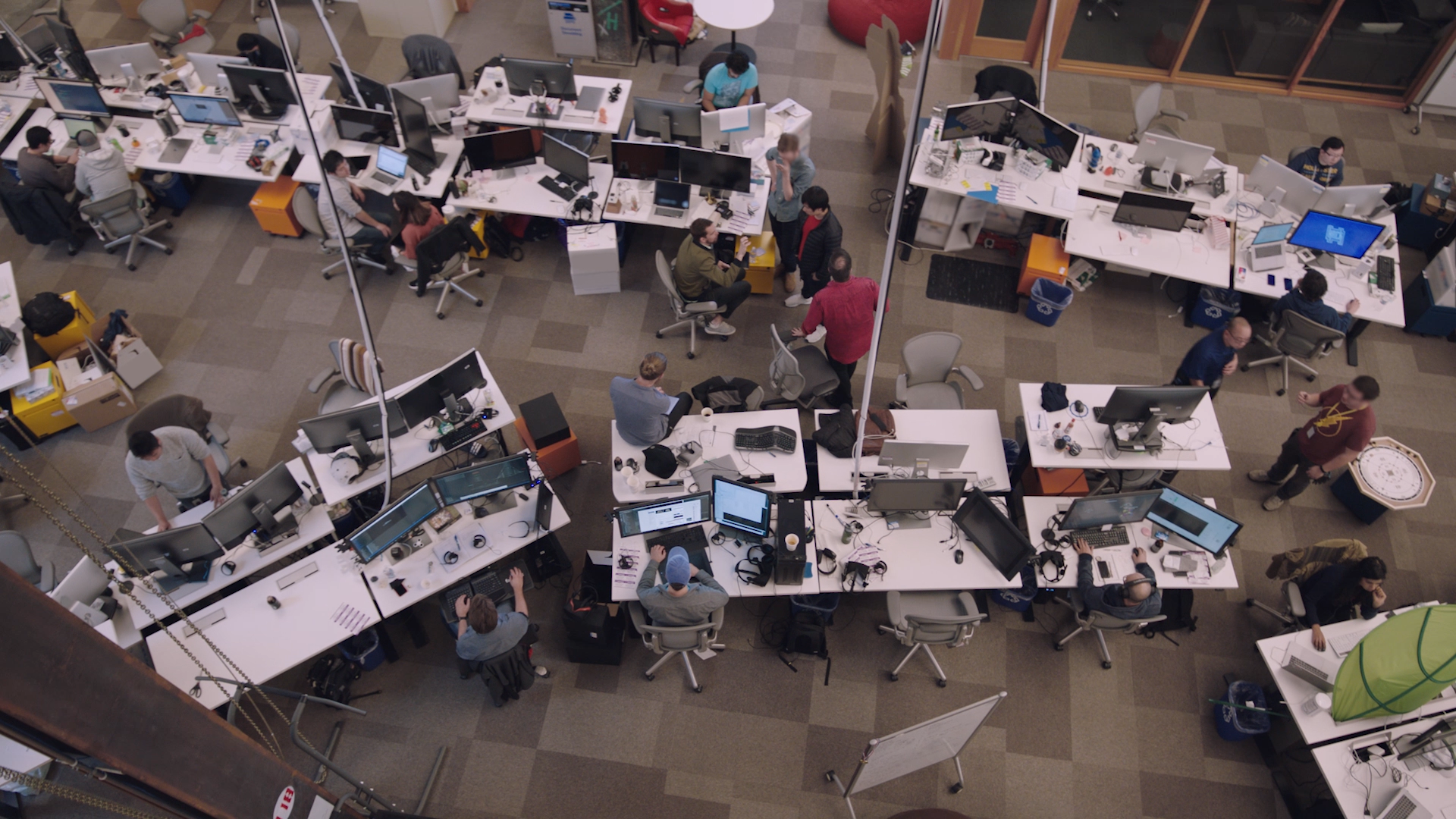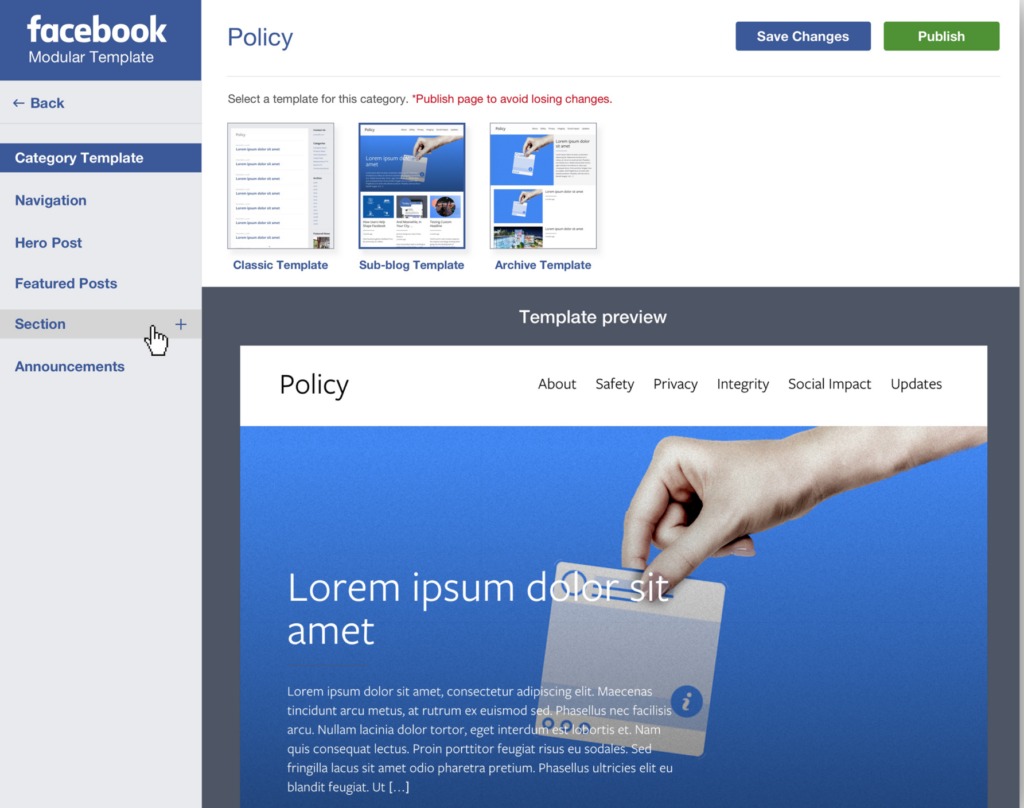 Modular
Template Plugin
As popularity grew with the Inside Feed templating system we deployed into the Newsroom, requests began to mount, with several coming in from various international teams. By working with Facebook's corporate comms team, we advised the design-build of a plugin, that could be installed, customized, and deployed in any of the internal teams newsrooms.
Facing Facts
In 2018, we assisted in creating a campaign landing page to support a national broadcast campaign. Facing Facts centered around the topic of the fight against fake news and dispelling myths of the operations of News Feed and why users see the posts in their news feed.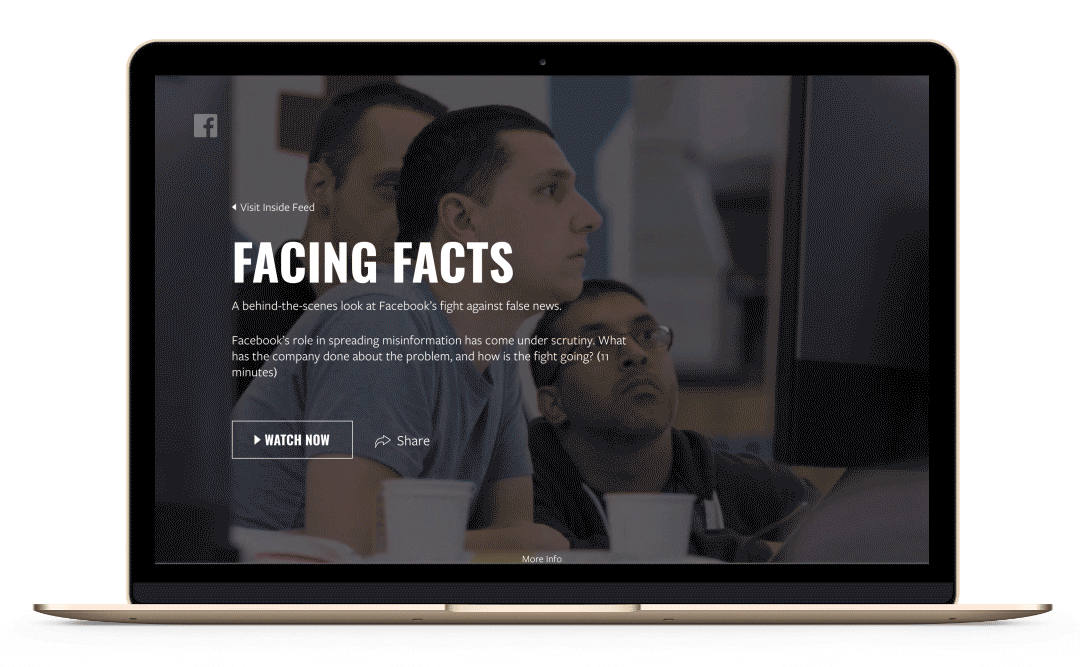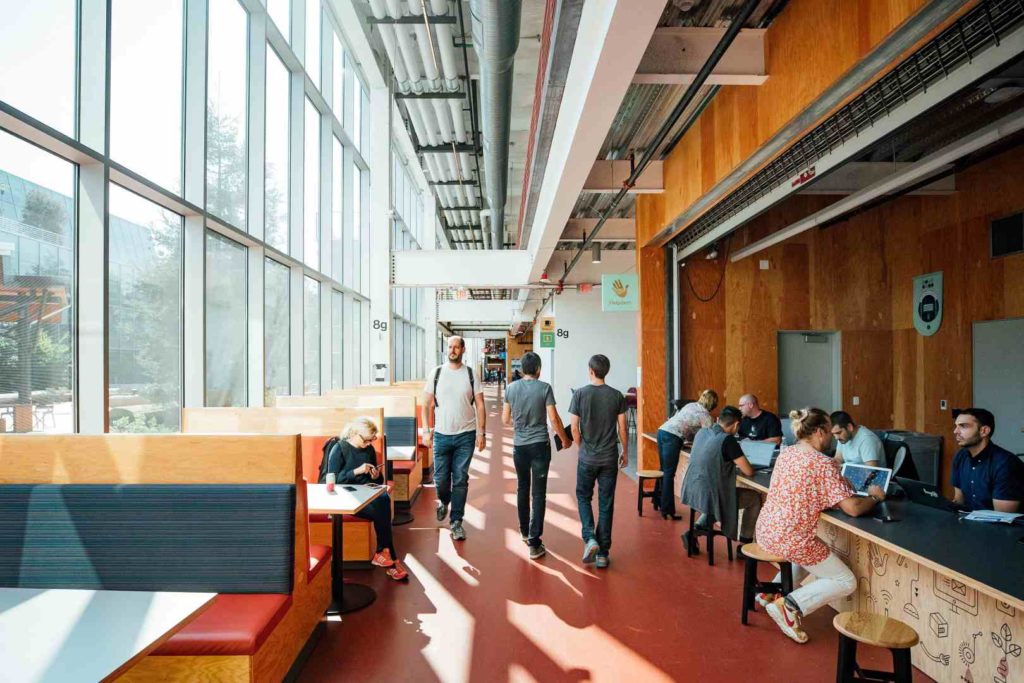 Today +
Over the last year, with Hot Paper Lantern, I have been working with Facebook on a variety of initiatives to support the new organizational architecture and update of the Facebook Inc. brand and digital presence. I am very fortunate to have had the opportunity to support the aspects of Facebook that bring people closer together and foster a growing global community.
To see more of the work I have helped produce, please see about.fb.com.
Enhance your connection with users.
Shoot me an email and tell me your ideas! Where there's a will – there's definitely a way. caleb@freemanhelp.com